Roofing Cleaning Melbourne
Top-Rated Roof Cleaning Company Melbourne
Zacks Guttering Services, Melbourne, offers top-of-the-line roof cleaning, roof pressure cleaning, roof washing, and gutter cleaning services. We customize our roof pressure cleaning services that suit all property types. Exhibiting our expertise in handling residential roof washing and complex commercial roof pressure cleaning projects in Melbourne.
We stand out for our excellent roof pressure cleaning services with our ability to handle different roofing materials types, installation techniques & specialized repair procedures. Zacks Guttering is a super specialty roof washing & gutter cleaning services company with years of experience in the roofing industry, customers in Melbourne can trust.
Roof Pressure Cleaning | Roof Washing in Melbourne
Roof pressure cleaning requires the use of high-pressure water jets and specialized equipment. It removes stubborn dirt, debris & stains from roof buildings. Our roofing experts have developed the skill and know the correct water pressure (psi) levels which can be applied to a surface without causing roof damage or deterioration.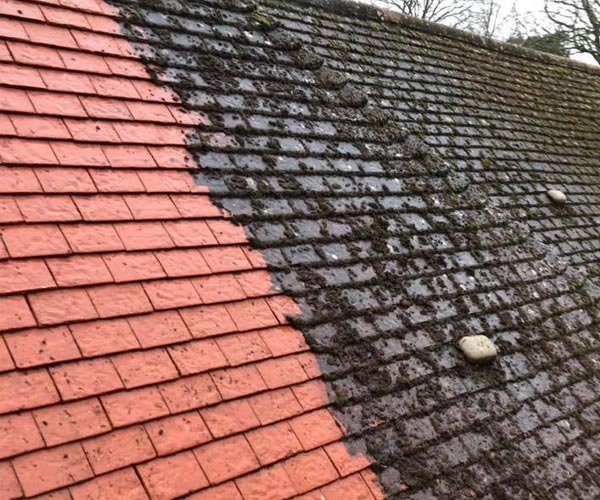 Soft washing is another roof washing technique recommended for delicate roof materials. It is used on roof surfaces with mild to moderate staining. Soft washing uses low-pressure water & non-invasive cleaning solutions to treat dirt & stains on roof surfaces.
Cleaning Tiled Roofs | Terracotta Roofs | Metal Roofing in Melbourne
Roofs come in different types and shapes, but tiled roofs are the most common, along with terracotta roofs & metal roofing being popular among residents in Melbourne.
Tiled roofs are made of materials like clay, concrete or slate. They are durable, long lasing and require minimal maintenance. Tiled roofs are cleaned either with roof pressure cleaning or roof washing methods. A high-pressure water jet helps clean tiles while removing dirt, moss or algae buildup.
Residential Roof and Gutter Cleaning Services in Melbourne..
But soft washing is a gentler method that uses a low-pressure water stream and a specialized cleaning solution to clean tiled roofs. Soft washing is effective for delicate or older tiled roofs that are likely to be damaged if a high pressure water jet is applied.
Terracotta roofs are also a popular option amongst Australians. They are made by fired clay used in construction for their durability & natural insulation properties. Terracotta roofs are also resistant to fading & discolouration from extreme climatic conditions. Most Terracotta roof cleaning happens using a gentle, low-pressure washing technique. Extensive roof washing with water helps remove loose dirt & debris. Roof washers might use a specially formulated cleaning solution that loosens stubborn moss or algae buildup. Then a low-pressure washer gently rinses the tiles and removes the remaining dirt buildup.
Metal roofs are used increasingly in construction. They come in many metal types, like steel, aluminum, and copper. Metal roofing is a preferred choice for its durability, low maintenance, and easy repair & restoration. Metal roof cleaning is usually a combination of both high-pressure washing & soft washing techniques.
Our roof washers know when to apply a high-pressure water jet to clean stubborn roof surfaces. While also being proficient in using soft washing techniques on delicate roof surfaces. Regulating the water pressure to be applied, the different types of nozzles and applying water pressure at different angles & intensities that remove stains & debris without causing roof damage.
Gutter Cleaning Services in Melbourne
Guttering services refer to the installation, maintenance, and repair works for gutters and downpipes for both residential and commercial properties. These gutters and downpipes play a crucial role in a building's roof drainage system by collecting rainwater and guiding it away from the property's foundation.
Zacks provides guttering services for both residential and commercial properties, which involve gutters and downpipe installation. In addition, we also offer routine cleaning and maintenance services for gutters and downpipes. This cleaning removes debris like leaves or mud that can cause gutter blockages. Regular gutter cleaning is essential to preserve a building's structural strength.
Choose Zacks Guttering Services for all Gutter Cleaning | Roof Pressure Cleaning Services in Melbourne
Zack's Guttering Services is a reputed roofing services company that meets all statutory licenses & certifications mandated by local & state authorities. We have our roof cleaners insured & well trained. Which reflects in the quality of work, our professionalism & master workmanship. Please let us know your roof or gutter cleaning requirement by calling us on 0404 004 777 or emailing us at info@zacksguttering.com.au for a quick response from our customer service team.
​Your Roof Replacement Warranties
BACKED BY AUSTRALIA'S LARGEST STEEL MANUFACTURER
We'll make sure you get your roof replacement warranties, for total peace of mind!
Zack's Guttering offers a 6 year workmanship warranty as well as a 20 year Watertight Warranty.
When you buy Colorbond® steel you are buying the highest quality steel made by one of Australia's largest manufacturers and is backed by a BlueScope steel warranty of up to 25 years.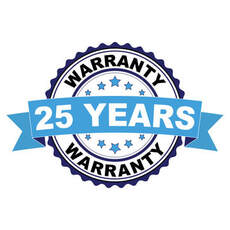 FIND THE PERFECT COLOUR FOR YOUR HOME
22 Colorbond® Colours all inspired by the colours of Australia!