Roofing Contractors Glenroy
#1 Trusted Roof Repairs & Roof Replacement Service in Glenroy

Zack Guttering Services offers excellent roof leak detection, roof replacement, roofing repairs, roof tile repairs, and roof leaks repair services in Glenroy. In addition to re-roofing, roof restoration, metal roofing, roof cleaning, and new tile roofing services in Glenroy.
What are the roof maintenance steps to be aware if you are a "Do It Yourself (DIY)" person?
If you are a do-it-yourself person and want to do roof maintenance on your own, here are some basic steps you can follow for roof cleaning and repairs:
Constant roof inspection helps to observe signs of damage like missing or cracked shingles, rusted metal, or damaged flashing. Besides regularly cleaning roofs by removing debris like leaves, twigs, and foreign objects, a leaf blower or a garden hose comes in handy. It's prudent to be careful not to damage shingles or tiles while doing so.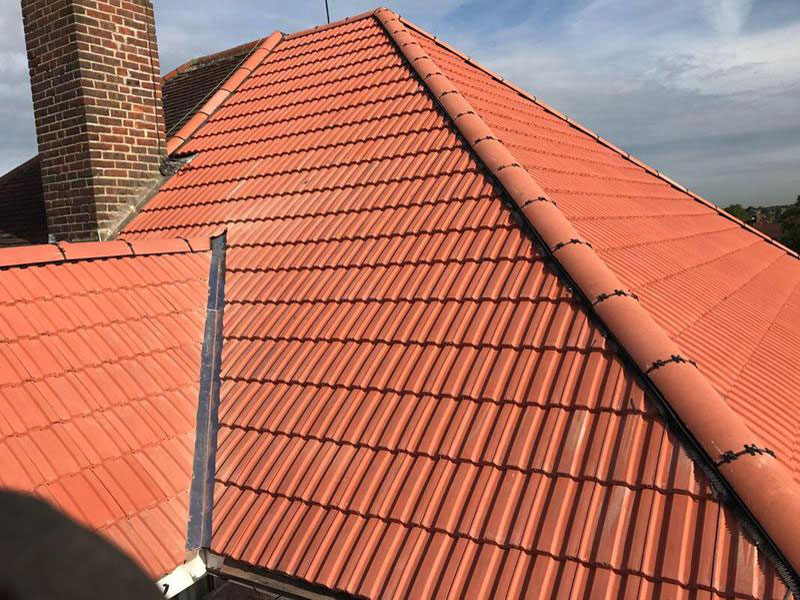 You can check for damaged or cracked roof tiles and tile structures. Replacing cracked roofs as soon as possible prevents further damage to the roof. If it's metal roofing, it's important to identify any rusted areas and apply a rust inhibitor. Flashing around chimneys, vents, and skylights may develop cracks over time. These cracks can be fixed by sealing them with roofing cement.
Keeping your gutters and downpipes clean is vital for obstacle-free water flow. Remove debris or leaves near gutters or flush them using a high pressure water hose. And finally, trim trees around your roof, as any overhanging branches inadvertently cause dry leaves to build up.
Roofing Repairs | Roof Leak Detection | Roof Leaks Repairs | Re-Roofing | Roof Replacement Works in Glenroy
It is always prudent to employ a professional roofing specialist. Zacks has the professional experience, sophisticated equipment, and valid licenses and permits. Helping you save on costly repairs if damage occurs when doing it yourself. Here are some of the roofing services we offer in Glenroy:
Choose Zacks Guttering Services for all Roofing Services in Glenroy.
Regular roof maintenance comes with many benefits, including reducing the risk of roof leakage or damage. It improves roof lifespan and reduces energy costs by providing better insulation. Please get in touch with us via phone at 0404 004 777 or email at info@zacksguttering.com.au if you need assistance for all roofing needs in Glenroy.