Roof Leak Repairs & Restorations Melbourne
We take care of all your Roofing and Roof Repair Needs in Melbourne !!
At Zacks Guttering, we pride ourselves on providing top-quality melbourne roof repairs, roof leaks repairs, roof tile repairs, roof replacement and roof restoration services in Melbourne. We believe that using high-quality materials is key to achieving durable and long-lasting roofing structures. Zacks Guttering Services have constructed & repaired roofs for top-level companies in our community.
Professional & Affordable Roof Repairs in Melbourne..
We partner with leading roof structure manufacturers who are renowned for producing world-class self-supporting, customized, and pre-fabricated roof systems. At Zacks Guttering we strive to deliver the best roofing solutions that stand the test of time. Contact us today to learn more about our services and how we can help you build a durable and reliable roofing structure for your property.
Roof Repairs & Roof Restoration..

As a roof tile repairs & roof restoration company in Melbourne, we stand out from our competitors due to the expertise of our roofing specialists. They are adept at identifying issues, offering instant solutions and completing all roof repair works with quality workmanship.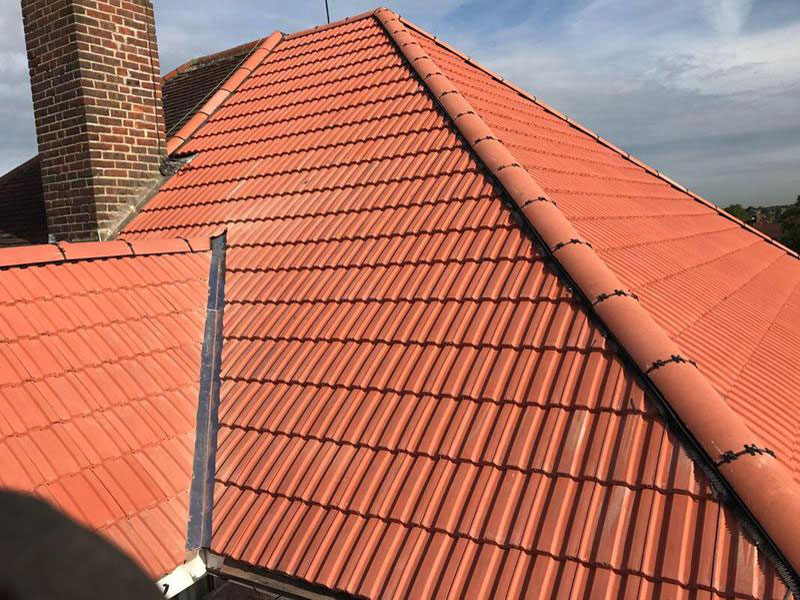 As a company in the roof repair business, we have the knowledge to recommend only high-quality, durable & long lasting roofing materials. The roofs we repair can withstand harsh weather conditions and remain in a good condition for years. Our roofing specialists pay attention to every aspect of the project, from the initial consultation to the final inspection.
Roof Leak Detection Process in Melbourne
Roof leak detection is the first step our roofing specialists undertake. It is typically a combination of visual inspection ad using advanced equipment to detect roof leakage. Our roofing professionals are experts in identifying roof leakage by looking out for signs of water leakage like discolouration, mould growth and stain marks.
Moisture meters are used to detect the presence of dampness that helps identify a leak. Some advanced techniques include infrared thermography which uses a special camera to detect heat radiation indicating the presence of broken roofs. Zacks specialists can also use smoke tests by pumping smoke into a roof cavity to identify where smoke is escaping which helps detect a roof leakage. Electronic leak detection tools send an electrical current through the roof's surface. This tool is so advanced that if there is a disruption in the current passed, is an indication of roof leakage.
Roof Repair | Roof Restoration | Re-Roofing Works in Melbourne
Zacks Guttering Services deploy a systematic approach to all roof repair & roof restoration works in Melbourne they are highlighted below
Initial Inspection & Cleaning – A roofing professional will inspect the roof to assess its condition and identify any issues that need to be addressed. The roof is then cleaned using a high-pressure water jet to remove dirt, debris, moss, and algae buildup.
Repair & Restoration – Any damaged or worn-out roofing materials, such as tiles or metal sheets, are repaired or replaced as necessary. This can involve replacing broken tiles or fixing leaks in the roofing system. Once complete the roof may undergo a restoration process which may include re-roofing to improve its appearance and extend its lifespan.
Protective Layering & Final inspection – The restored roof may be re-coated with a protective layer of waterproof paint and by using sealants to plug all gaps to complete roof repair & restoration works. A final inspection confirms if the roof is in good condition and free from structural damage.
Contact Zacks Guttering for Professional Roof Repair | Roof Restoration | Roof Replacement Works in Melbourne
As a roof repairs & restoration company, we prioritize quality work with competitive pricing. Customers get the best value for their money for all roof repair & roof restoration jobs done by Zacks Guttering, Melbourne. Are you in need of a roof repairs & restoration contractor in Melbourne? Our friendly customer service team can set up an initial consultation to offer the best roof repair services you need. Please call us on 0404 004 777 or email us at info@zacksguttering.com.au to help us assist you with all roof repair & roof restoration requirements.
​Your Roof Replacement Warranties
BACKED BY AUSTRALIA'S LARGEST STEEL MANUFACTURER
We'll make sure you get your roof replacement warranties, for total peace of mind!
Zack's Guttering offers a 6 year workmanship warranty as well as a 20 year Watertight Warranty.
When you buy Colorbond® steel you are buying the highest quality steel made by one of Australia's largest manufacturers and is backed by a BlueScope steel warranty of up to 25 years.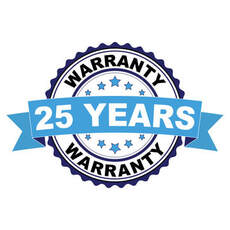 FIND THE PERFECT COLOUR FOR YOUR HOME
22 Colorbond® Colours all inspired by the colours of Australia!